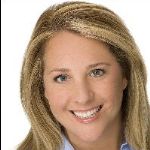 I don't know about you, but I naturally gravitate to someone who is calm, assured, confident, strong, and vibrant, who exudes an energy that says:
I care about you and your situation, I am hear to support you, however, I encourage you to pull yourself up out of your emotional attachment to your old story and find a new story to talk about.
That's the kind of spiritual mentor I want to be: one who presents possibilities. One who presents alternatives to dwell on. One connects deeply and compassionately with those she comes into contact with.
I see Joan Marie as that kind of teacher.I found our discussion clear, on purpose, and filled with a "knowing" of what is possible.  I hope you enjoyed her as much as I did.