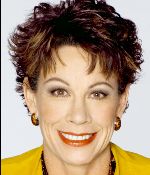 Carol Tuttle – Master Energy Therapist, Author and Spiritual Teacher.
I had never thought of using intuition from a victim consciousness point of view before and how many of us seem to have that innate gift of knowing how to protect ourselves because of our wounded soul mentality.
Carol's discussion of healing your inner child was so meaningful to me. Many times I've been told by spiritual teachers that I have to do inner child work, but Carol put that message  into perspective and gave me something to work with.
Her tapping technique for activating intuition was WONDERFUL.  I could listen to her all day and probably tap all day-  the way she taught it.  She really knows her stuff which was evident with her own stories of how she used Chakra clearing to remove her own fear of moving forward.
Should you move in the direction of what you're most fearful of? I asked.
Carol had a good response to that.
So there is something VERY EFFECTIVE about doing Chakra Clearing to enhance and activate intuition.
What I did to help my friend die in hospice (you'll hear about that on the interview), was clear his heart chakra. It helped him relax and let go, so he could make the decision to move forward.  Apparently, it was just what he needed to experience that day and, it can help us make major moving forward decisions as well.
For a limited time, Carol is offering her Learning, Living and Creating from Your Chakras program for a 20% discount, and this discount applies to any of the products in her Chakra Store for Intuition Into Action listeners.  Check out her page on my site or visit her special offer page at www.windowstowellness.com/chakra.
Be sure to use the promotion code "chakra" when checking out.
I'm wildly excited about receiving your comments on this one.
Namaste'