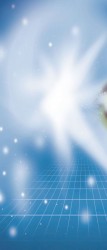 I always find it fascinating to talk to someone who is deeply in tune with his or her perception skills. Someone who gets answers all day long, not just for himself, but others.
Jamie Clark makes his living doing readings and communicating with Spirit. So he has some MAJOR first hand experience with what it's like to tune in to other dimensions, to see things, know things, feel things, and ask and receive intuitive Guidance.  He's also accustomed  to being interrupted by Spirits, some that are not always welcome, and some that will go to great lengths to get his attention.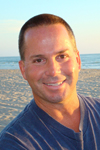 This happened during our interview.  As we were talking, 3 different times, we were interrupted with bleeps, crackles, pops, dead phone lines, and total silence,  right in the middle of a sentence. I asked Jamie: What is the point of the interruption by Spirit, if you don't understand the message? He shared some interesting insight on that. I shared some electrical stories of my own and my direct interaction with spirits  one evening, after they interrupted me in my sleep.
I found it interesting to hear Jamie talk about his "guys"-  his personal experts who are always on hand to help . These are his personal Guides -beings he knows and trusts. He gave us some tips on how to get in touch with our own "helpers" and how to receive  significant and meaningful validation from them. He also discussed creating our own spiritual room as a sacred space.
But the most fascinating part of the interview for me, was his explanation of THE MEANING OF LIFE that was revealed to him during his own PROFOUND near death experience. It really put some things into perspective for me.  Is life just about having desires, asking for what we want, and getting the answers? Listen to this one to find out
I INVITE YOUR COMMENTS.