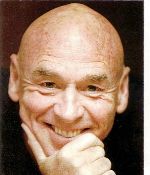 James has a way of making us want to feel young again. To play, to explore, to flow! Every time I talk to him I feel better, light bulbs go off, and somewhere in a tibetan temple, a gong sounds. He and I have podcasted together over 54 episodes on his DVD Series by the same name: Intuition into Action – where I was his cohost. I was the straight man (woman) keeping him in line and on track, which was a challenge sometimes because his mind goes to great heights and he sometimes get off track. If I could label James, I would call him a Merlin of the 21st Century.
In today's interview, James was his usual animated self, presenting scientific technical information in the same breath as playful, mind boggling, and creative tools for getting out of thought and allowing ourselves to be receptive. Try not to miss this one.
Oh yes, and check out James's offer where you can order anything from his story for 20% off through August 31st. On his landing page, look to the right sidebar for product offerings and be sure to use the promotion code "tarot" when checking out.