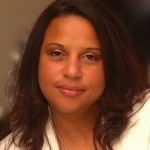 When I look into her eyes, I see a deep sense of knowing, peace and stillness. My goal is to get to that level of consciousness some day soon.
Rev Cherise has been my own personal intuitive counselor and is one of the most elevated beings I know.  Even though she's very human, she seems to "get there" quickly to connect with the other realms of consciousness. Having had many former lifetimes and having served in this lifetime as a medium, she has a lot of life changing information to share and knowledge of what it's like on "the other side".
Until this interview, I had been talking about how to connect with intuition as if it were something outside of myself  ("do I ask my guides? or do I give them assignments?).  Her answer to this question was to me, profound.
She also shared why I, we, you, will never have to visit another psychic again to learn about our future. Tune into this one if you can.  Also, visit her site at www.knowing spirit.org. It will be well worth it. Namaste