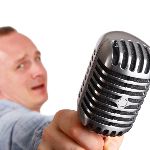 I want to hear from YOU!
What topics are you most interested in?
Here are possible topics for my next tele-seminar series:
Attracting your soul mate (an area that I definitely need help with)
Spiritual partnerships (once you attract them, how do you keep them?
Emotional Healing (so many natural ways to heal)
The Importance of  Meditation
How to Manifest Your Vision
Which of these topics are you most interested in?  Leave your comment below and a chance to win all of the MP3 audio downloads for the next series.  Your name could be drawn from the comments submitted. The more you comment, the greater your chances of winning, however, the comment must be relevant, and must explain your choice and why. I can't wait to hear what you have to say.