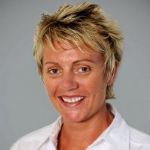 Talk about a role model!  Natalie Ledwell has done it all. Back in 2006, she learned about Mind Movies, and her life has never been the same. In this interview, we explore her road to success and how it was mapped out by her keen intuitive sense.  It's that feeling of excitement in your stomach that gives you the clues.
Her recent launch of the Mind Movie 2.0 product grossed over $1 million in sales.
She has also used the principles she's learned in the Mind Movie formula to create her new product called:  7 Secrets to Happiness. Natalie managed to achieve a size 10 by her 40 birthday and she did it, (you guessed it), using a Mind Movie that showed her what she would look like, feel like, act like, and be like when she lost the weight.
Natalie has put together an unbelievable offer for Intuition into Action listeners. You get the Mind Movie 2.0 Software, six pre-made mind movies that you can start watching now, her weight loss (7 Secrets to Happiness) product, and her subliminal software where you can play your movie on your computer in the background all day long.  All of this at a discounted price. Click here to learn more.