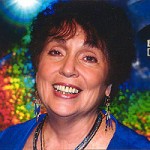 She likes to be called Dr. Marcia and there's no mistaking who she is… a pioneer in the human potential movement who has gone to great lengths to bring para-psychology, intuition and dreams into the forefront of awakened consciousness.  She actually made the shift in her own life spiritually, because of a dream. Her most recent book, PowerHunch!: Living an Intuitive Life is a must for anyone wanting to find out about those hunches, nudges and inner urgings and how to act on that information.
This interview was packed with information:
10 Keys for Developing your Intuition
How We Are Wired to Receive Intuition
How to Go from the Logical Mind to the Intuitive Mind in 6  Steps
and much more.
We played and danced on this interview and I feel as if I've made a friend for life. Enjoy the replay while you can or own the entire series for only $47.
Namaste'