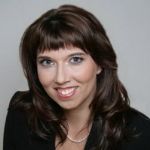 This woman didn't even know she was intuitive until she was 33 years old and look at her now!  With no business background, she increased  her monthly income by 700% – in just 13 months.
How did she do it? By getting really clear about what she wanted, setting intention, and asking for help. But there's are specific layers to asking for help. And Andrea got the inspiration to turn her knowledge into a Money Mastery Manifestation program that she now teaches others. (She is offering a 30 % discount through August 25th for anyone who visits her special page and uses the promotion code "money").
Andrea describes intuition as a GPS system, we have to tell it where we want to go, or we end up with a lot of conflicting information. She certainly tells her intuition what she wants, the guidance comes, she acts on it, and a whole army of helpers go forth into the ethers to help things fall into place. We can do that to!
I was so inspired with this interview.   She really puts herself out there as a helpful resource for others.I've listened to her interview several times, and each time, I gain new insight and understanding. Listen while you can through August 22nd.